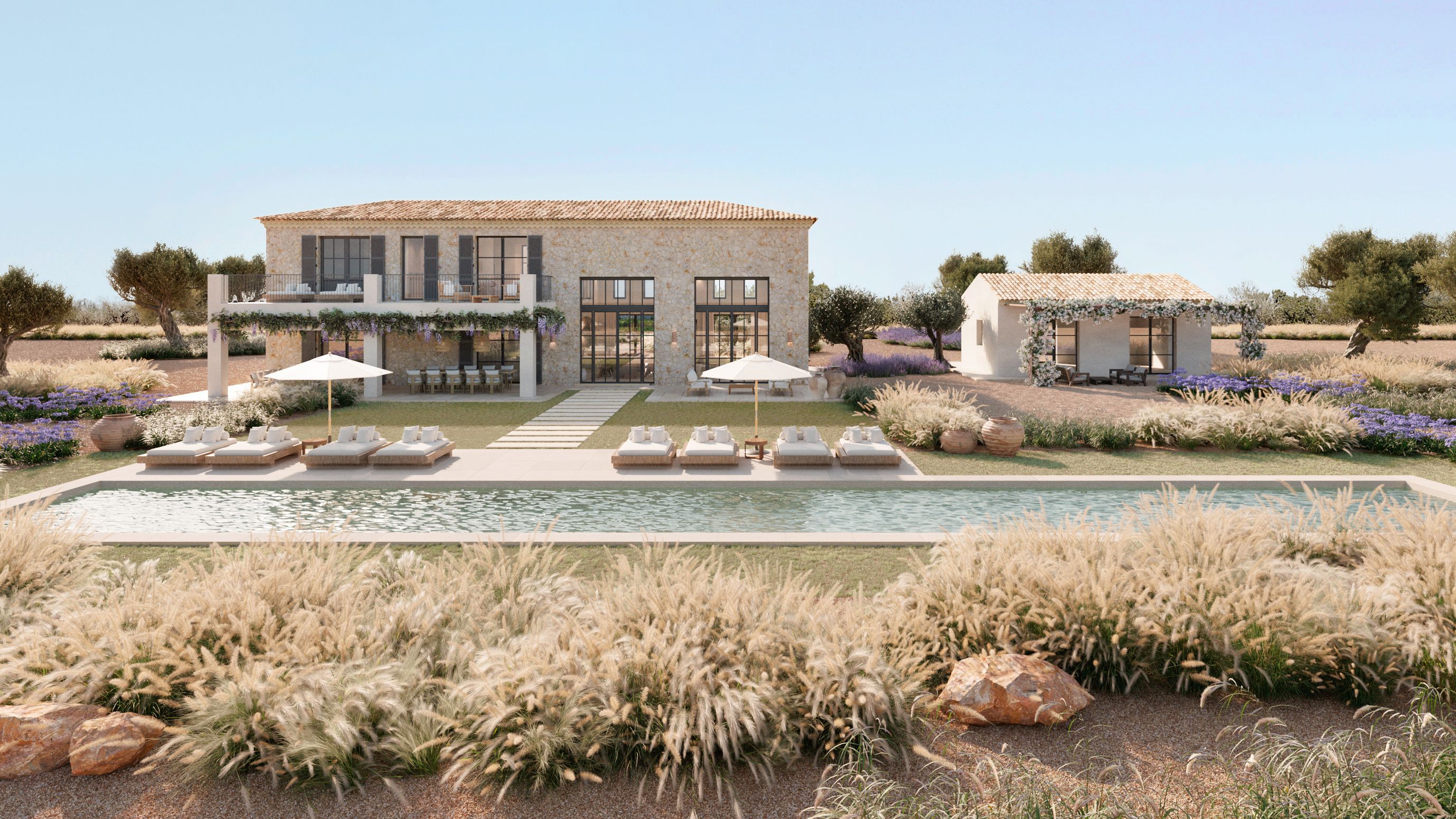 Looking out across the entirety of the Tramuntana Mountains, and with high ceilings & windows in the lounge and dining area, this house enjoys, what must be, one of the most stunning views on the Island.
This home has 4 spacious en-suite bedrooms, set in over 21.000m2 of uninterrupted landscape, with amazing views across the countryside and the Tramuntana backdrop. The spacious living, dining and kitchen area with its floor to ceiling windows, allows for both the flood of natural light and sun, but also panoramic views of the Mallorcan countryside.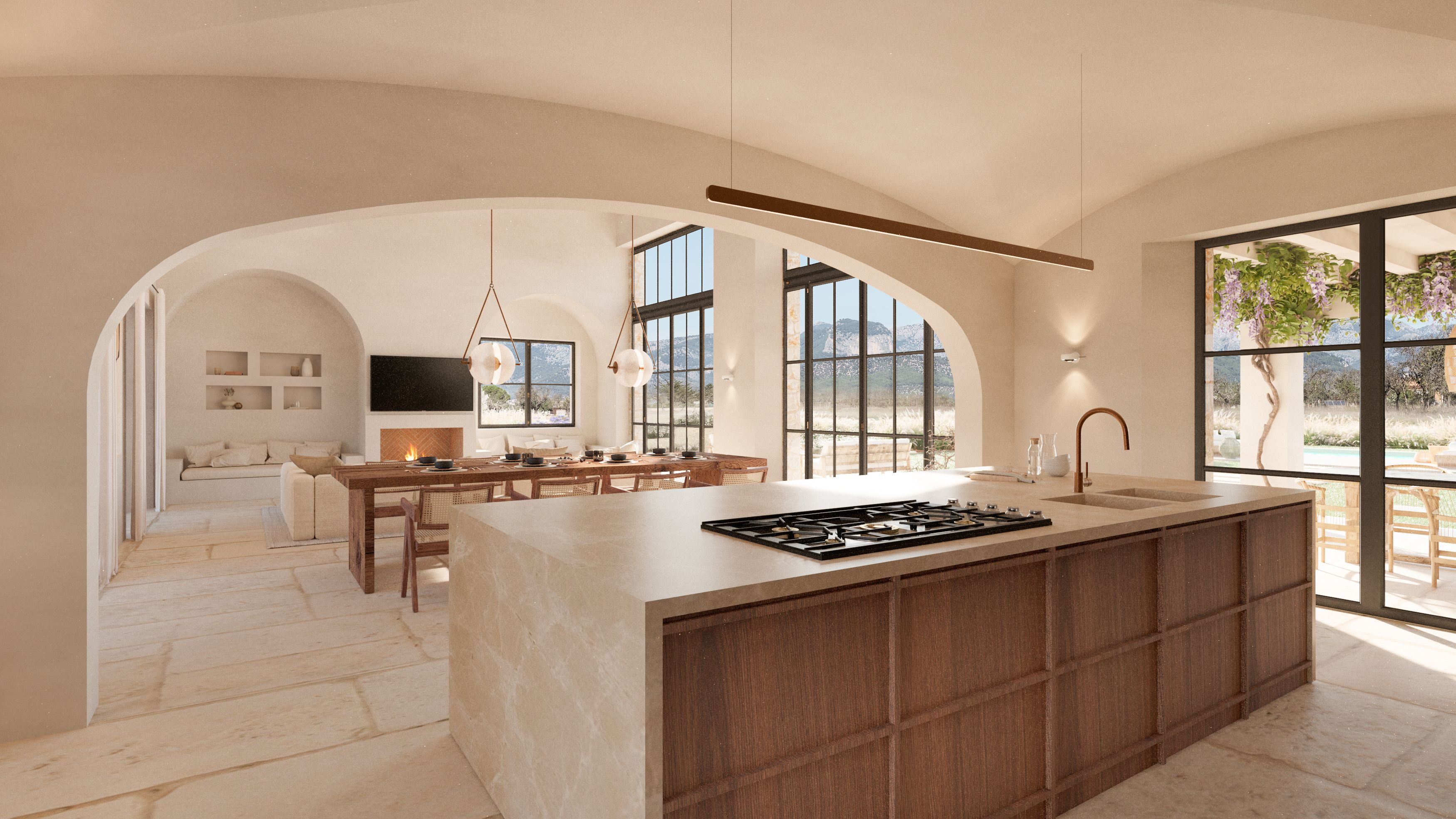 All bathrooms are equipped with high-end fixtures and natural stone sinks, which are individually crafted by a local stonemason.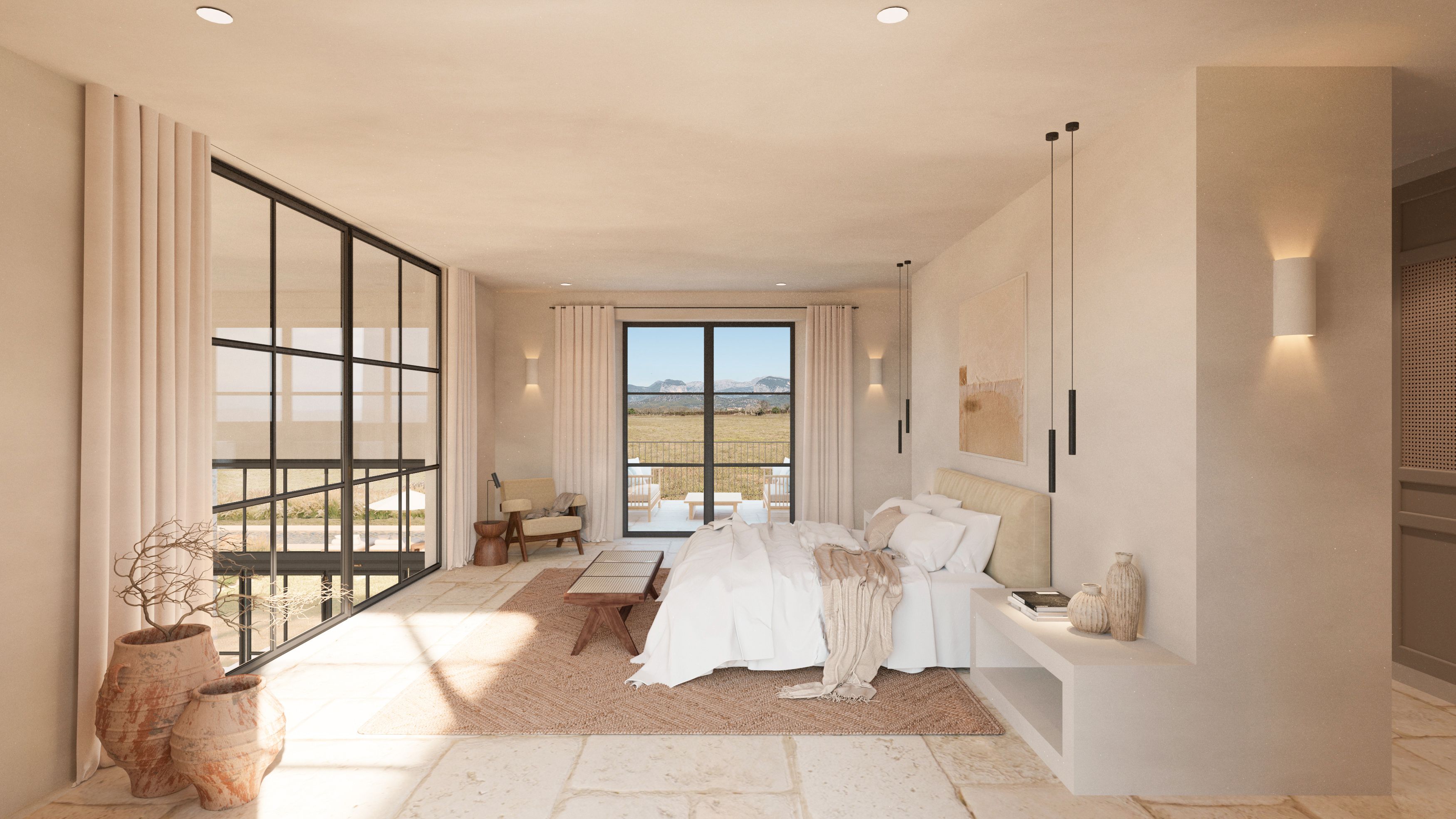 Carefully chosen materials, such as reclaimed wooden beams and doors, natural stone floors and lime-washed paint on the walls, gives this villa a very soft, warm and homely feel.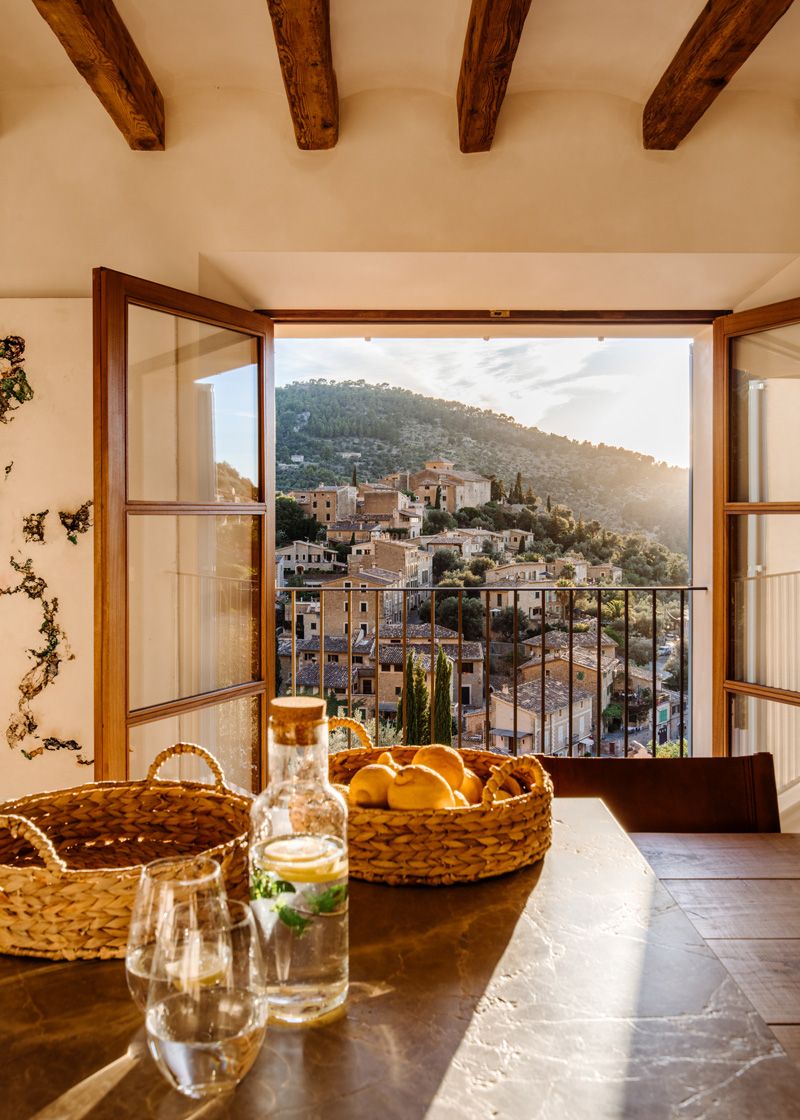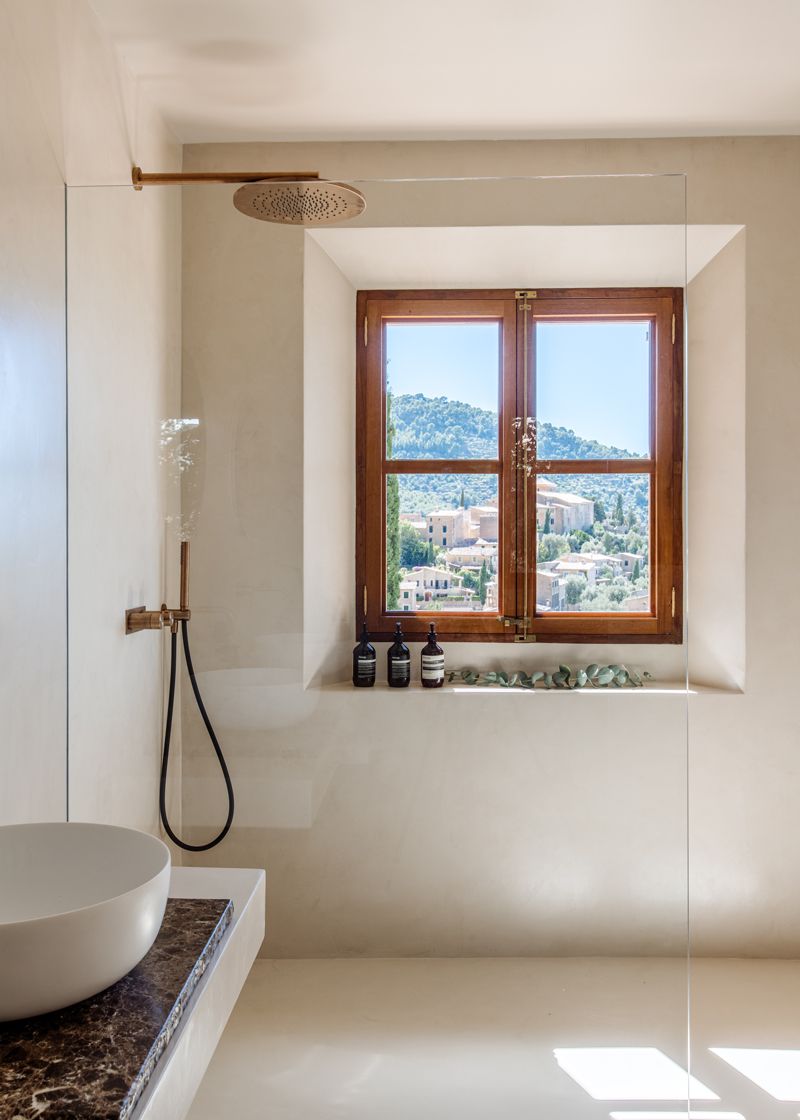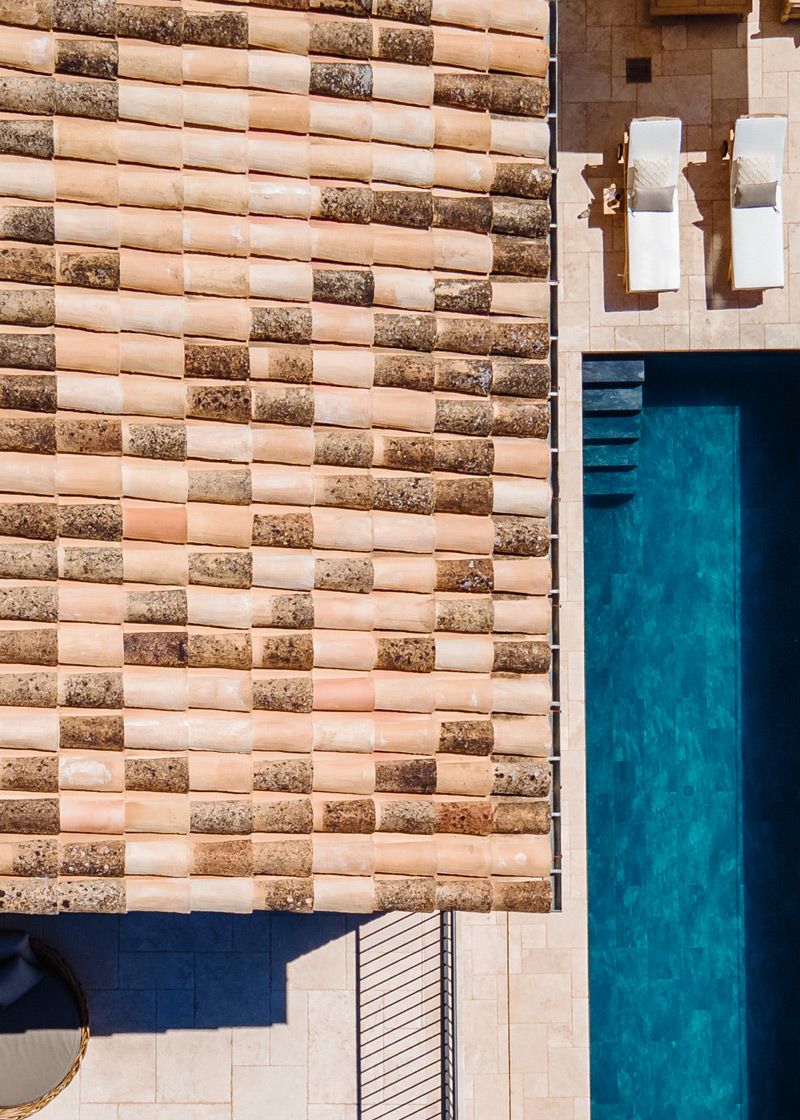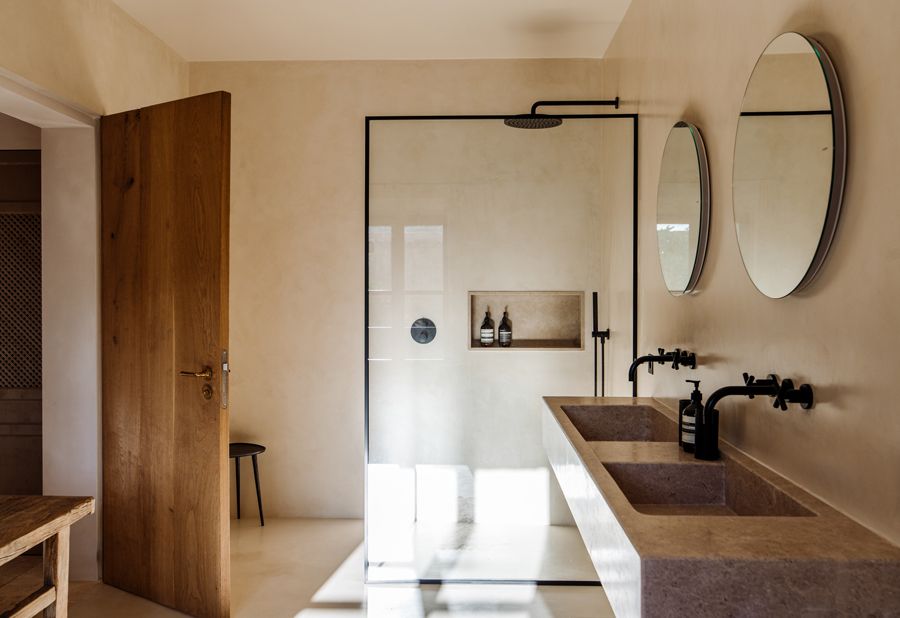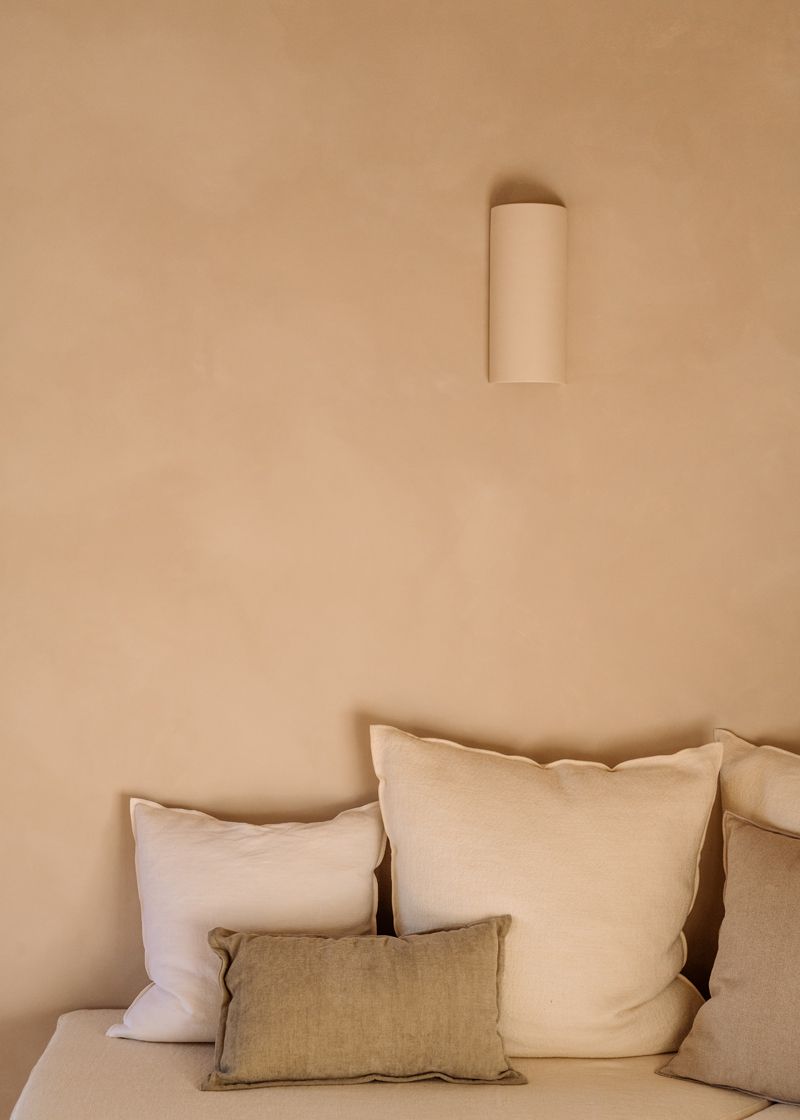 TOTAL HOUSE SURFACE:
482.26 m²
INCLUDES:
4 Bedrooms with en-suite bathrooms
Living-dining room with 6m high ceilings
Open plan kitchen
Fireplace
Underfloor heating
Air conditioning
48m² pool house
Garage for 2 cars
95m² pool
Terraces with uninterrupted south facing views
Landscaped gardens and vineyard
High end materials and design throughout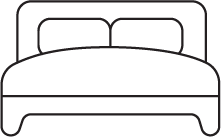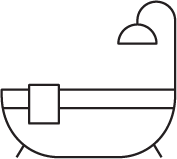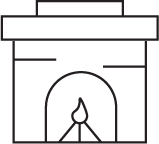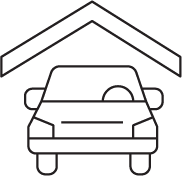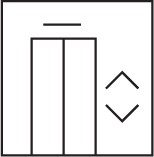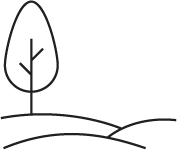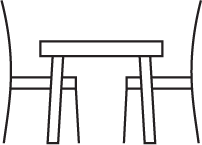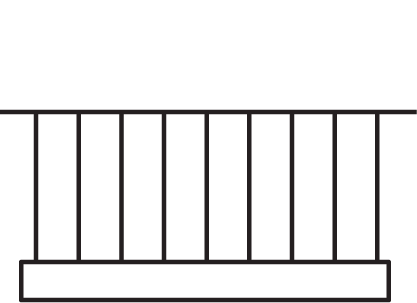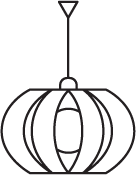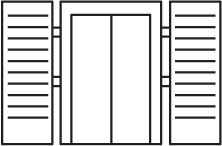 "A room should never allow the eye to settle in one place. It should smile at you and create fantasy." –Juan Montoya