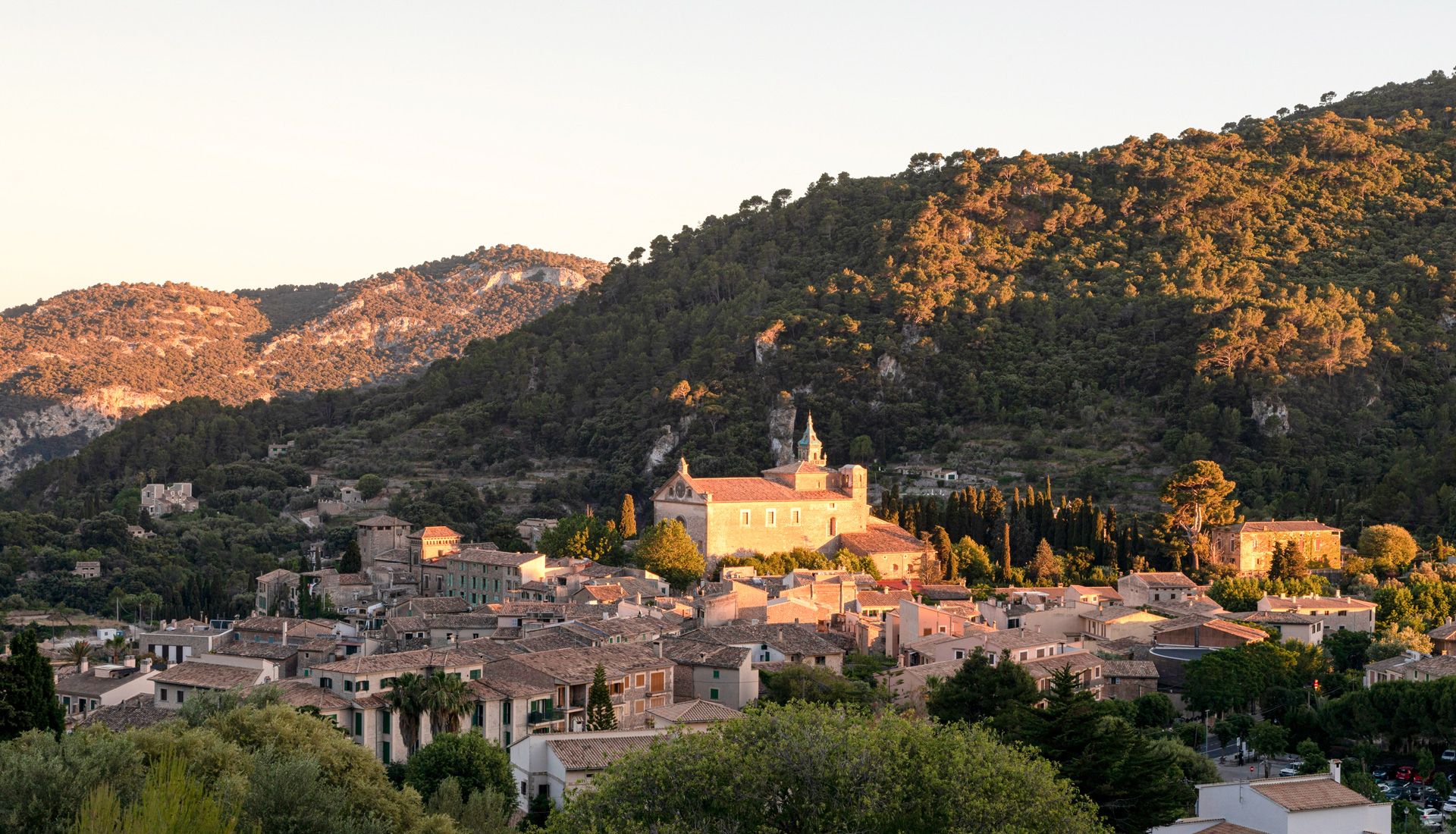 Valldemossa:
beautiful & picturesque

Valldemossa is one of the most beautiful and most picturesque villages in Mallorca. It lies in an idyllic valley, in the middle of the Tramuntana mountains, and yet just 15 minutes from the capital city Palma. A World Heritage site and once home to the famed Polish composer Frédéric Chopin and his lover, the French writer, George Sand, Valldemossa is a village community that takes pride in its history and traditions. It has a year around social life, and offers a variety of cafes, restaurants, art galleries and shops.
The pretty, narrow cobbled streets that crisscross the heart of Valldemossa, are decorated with plants, giving the feeling of times gone by. With the mountains at your doorstep, it is easy to reconnect with nature and discover the beauty of the island on one of the many famous scenic hiking routes, where one gets rewarded with panoramic views over the Mediterranean sea.